Welcome to Advanced Wellness and Chiropractic Center located in the fast growing Westgate area of Toledo. At Advanced Wellness we do our best to help people with all kinds of health challenges. Not just musculoskeletal problems like neck pain, back pain, sciatica, headaches. But once you are our patient we inform you of other therapies we use like nutrition and energy testing. It's all about YOU and what level of health you want. I have been a chiropractor for some 30 years and have attended numerous classes and seminars to expand my knowledge of "out of the box" thinking and practicing. I treat all ages of Toledo area people from babies to seniors. If I can't help you I will tell you that up front.
Wellness is part of our name and at my office we treat the whole person. We want to find the cause not just treat the symptom.
I became a chiropractor in Toledo because I was helped by chiropractic myself.  I had a severe neck condition that was helped by a chiropractor and he even helped my low back swimming injury from age 16. After chiropractic school I was an associate in a suburb of Toledo then found my spot in the tree lined area of Oak Alley .
Welcome to Advanced Wellness and Chiropractic Center
Oak Alley is the only street off of Executive Parkway. My building has maroon awnings over the first floor office suites. We have plenty of parking on the side of my suite just for patients. There is handicapped parking in front as well.
What sets me apart from other offices in Toledo is the fact I am a woman and I use an instrument to adjust the spine. It is gentle and effective in freeing the nervous system to do its job. There is a method I follow to analysis what area needs to be treated. I also do extensive report of findings before you are treated, so you understand what you have and what can be done to help. Sometimes I think I teach too much.
Misconceptions about chiropractic in Toledo is that people don't know how extensive my education is before getting a license to practice. It's not understood what I do and there are many falsehoods out there. I am not just a bone doctor but a  brain doctor, because the nervous system starts there. People in Toledo may not know that I can order blood work , X-rays, MRIs and work with their medical team.
If my office is what you have been looking for then call 419-535-9600. We strive to have same day appointments. Consultations are always complimentary and ALL follow up procedures will be explained in advance to help you make an informed consent.
Monday
9:00am - 1:00pm
3:00pm - 6:00pm
Tuesday
10:00am - 2:00pm
Nutrition Only

Wednesday
9:00am - 1:00pm
3:00pm - 6:00pm
Thursday
9:00am - 1:00pm
3:00pm - 5:00pm
Friday
Closed
Saturday
Closed
Sunday
Closed
"I believe the body was designed to be healthy because of its innate wisdom and ability to heal itself."
Cynthia Ratkowski, DC
HOW TO FIND A CHIROPRACTOR IN Toledo
This guide will help you find the best chiropractic clinic in Toledo for you. When most people in Toledo decide they need a chiropractor, they end up doing a search and just picking someone at the top.
Being at the top of Google for the chiropractic search does not necessarily mean they are the best chiropractor for you. Follow the steps below to make sure you are picking the right chiropractor for you.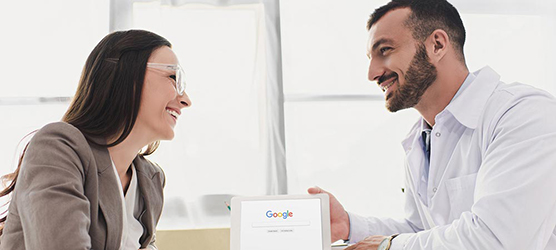 Time Needed: 5 minutes
Total Cost: USD 0.00
4 EASY STEPS TO FINDING A CHIROPRACTOR IN Toledo
Step 1: Open up a Google search
You will want to type one of the following in the search bar:
Chiropractor Toledo
Chiropractor 43606
Chiropractor near me
Best chiropractor in Toledo

Step 2: Review Their Website
The best chiropractors in Toledo put as much care into their website as they do into the rest of their office. By reviewing their website you will get a good feel for the doctor and if they are right for you.

Step 3: Check Out Their Reviews
Check out the Google Business Page of a chiropractic clinic you are thinking about visiting. It is easy for someone to say they are great, it's a different story to get other people to say great things about you.

Step 4: Give The Office A Call
Now that you have a basic understanding of what the office is about. Give them a call to make sure they fit the message that their website and GMB have been sending. You will know in a few minutes whether the office is the right one for you.